Vancouver has an AI cluster with over 100 companies developing AI products and services. This AI ecosystem combines several strengths of the region:
Vancouver's strong academic institutions, the University of British Columbia and Simon Fraser University among them;
a startup culture

with hundreds of tech companies in a competitive collaboration; and

participation by global multinationals

including Amazon, Oracle, Microsoft, Samsung, SAP, Intel, Cisco and GE.
The tech sector in Vancouver is also strong in the entertainment industry, with activity in video games, movie-making and post-production, thus earning it the nickname "Hollywood North." This is translating into some coordinated business activity in the virtual and augmented reality areas of AI research.
The Vancouver region has over 12,000 university students in AI and data-related programs. Over 5,000 post-secondary students graduate from these programs every year, many with background in machine learning and other AI-related subjects, report university officials. In addition, Vancouver has a fairly moderate year-round climate.
"The number one thing Vancouver has going for it is the location. People love living in Vancouver," said Patrick Lor, a partner in Panache Ventures, a Canadian fund investing in technology companies, in an interview with AI Trends. While Toronto, Montreal and Edmonton have worked to "juice" their AI ecosystems by hiring some top academics, Vancouver is catching up in that respect, continuing to develop their entrepreneurship and data science programs.
"There are advantages to being here," stated Peter McLachlan, chief product officer of startup Mobify, in an account in the Financial Post. "Historically the region has been underrated for its technology talent, but we actually have an incredible talent pool. UBC and Simon Fraser University are top-notch research universities. UBC punches over its weight class in terms of talent for its size." Mobidy offers mobile customer engagement products.
The brain drain from Vancouver to California is starting to subside as the influx of multinationals and the startup culture creates more opportunities. "Talent in Vancouver doesn't walk away as easily these days," stated Jerome Nycz, executive VP of BDC Capital, to the Financial Post.
Private Industry Initiatives
The Province of British Columbia has a focus on the clean energy and life sciences sectors, efforts that combine commitments by academic institutions and government agencies that provide research funding and tax incentives. The efforts help to spawn startups.
"We are super optimistic about the space," Lor said. "We love it when these companies come up with crazy ideas of how to turn the work world upside down."
A spate of recent private industry initiatives has boosted the pace of AI innovation in Vancouver. Here is a sampling:
Borealis AI, the research center funded by the Royal Bank of Canada, recently announced the opening of a lab in Vancouver, and the hiring of Prof. Greg Mori of Simon Fraser University (SFU) as its director. The new center will focus on computer vision, to train computers to see, process and understand the visual world. Prof. Mori is the director of computing science at SFU.
He will be joined by University of British Columbia (UBC) professor Leonid Sigal, who will serve as academic advisor.
"Applications of computer vision are new to the financial services industry. We're eager to apply this technology to tackle previously unsolvable problems that will benefit Canadian communities," stated Foteini Agrafioti, chief science officer of RBC and head of Borealis AI. "Prof. Mori and Prof. Sigal are global leaders in the field of computer vision both in industry and academia." (See Executive Interview with Foteini Agrafioti in AI Trends.)
Prof. Mori's research includes semantic segmentation, a series of machine learning techniques that seek to label every object in a natural image down to the pixel level. "The visual world is such a rich source of information, but what's missing is the holistic view that Borealis AI can provide with its data sources and expertise," stated Prof. Mori.
Prof. Sigal, who returned to academia after leading an industrial research group at Disney in Pittsburgh, researches problems of visual understanding and reasoning.
Scotiabank recently announced a $2 million donation to UBC to fund the Scotiabank Cybersecurity and Risk Analytics Initiative, that will include internships, speaker series, engagement activities (such as hackathons) and other collaborative events.
The Bank of Nova Scotia, operating as Scotiabank, is a Canadian multinational bank. It is the third largest bank in Canada by deposits and market capitalization.
"We've really been impressed by the fact that UBC has very strong researchers on cyber-attacks and specifically human and social issues relating to security and privacy," Michael Zerbs, Scotiabank's CTO, told the Financial Post. "They are making strong contributions to financial risk modelling and statistics. I think we're off to a very good start in Vancouver."
The Expa Labs accelerator, which was started by Uber co-founder Garrett Camp, chose Vancouver to open its first Canadian location and is recruiting the first group of entrepreneurs.
Vanedge Capital, an early-stage VC fund that is currently investing in AI, cyber security, digital media and cloud computing is going strong, with $296 million in assets under management.
Breakthrough Robotics Research
Vancouver is home to research and startups related to robotics research as well. Simon Fraser University has an initiative in developing human-like robots that would support people at work or home. The Robots with Social Intelligence and Empathy ("Rose") lab is headed by Dr. Angelica Lim, an assistant professor in computing science in AI and robotics at SFU. (Rosie is inspired by the helper robot from the Jetsons TV show.)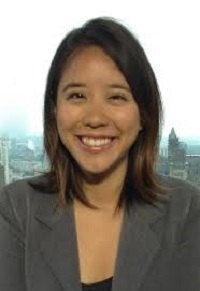 "The long-term goal is to build robots that are both useful and nice to interact with," Lim sated in an account in Business in Vancouver. "We're still at the beginning stages. We're trying to collaborate with local companies as well."
Dr. Kim earned a PhD in informatics and computer science at Kyoto University in Japan. She previously led software teams at SoftBank Robotics in Paris, where she worked on the Pepper humanoid robot project. Commenting on the human-computer interactions today, she said, "We do a lot of interacting with screens. We're texting and emoting with our fingertips. We need to pull technology closer to how we interact as humans."
On a similar mission to develop human-like robots is Sanctuary AI, a Vancouver-based company founded by Dr. Suzanne Gildert in 2018. Here is how the company describes its goal: "The company strives to create a micro-society in which synths can develop and be granted a safe haven as they transition into full acceptance by our wider society."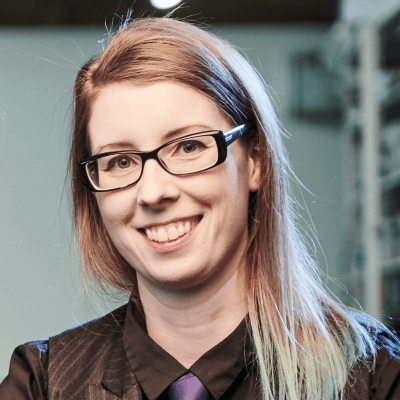 Before founding Sanctuary AI, Dr. Gildert co-founded Kindred AI in Vancouver, a company that makes robots with grasping ability enhanced by machine learning. And before that she worked as a physicist at D-Wave, where she helped to design and build superconducting quantum processors and conducted researched in quantum AI software applications.
Dr. Gildert received her Ph.D. in experimental physics from the University of Birmingham (UK) in 2008, specializing in quantum device physics, microfabrication techniques, and low-temperature measurements of novel superconducting circuits.
"We're able to create better and better robots every year," she stated in Business Vancouver. "We want AI to work with humans."
Acquisition of Avigilon by Motorola a Big Exit
A highly successful Vancouver startup exit was announced in February. Motorola agreed to pay about $1 billion for Avigilon Corp., a Vancouver-based company that makes security cameras and video analytics systems for airports, railroads, cities and other commercial enterprises.
With the acquisition, Motorola saw an opportunity to take advantage of a backlash against Chinese-made technology products, according to an account in Bloomberg.
Motorola plans to sell Avigilon's products to its customers in the public safety sector where Avigilon currently does little business, Motorola CEO Gregory Brown told Bloomberg in an interview.
Video surveillance is a growth market, and products made by the dominant player in the space — China's Hangzhou Hikvision Digital Technology Co. – have come under recent scrutiny in the US.  "There is concern around China, especially around critical infrastructure communications," Brown stated. "That trend will lend itself well to us."
Avigilon was founded in 2004 by Alexander Fernandes, a Montreal-born entrepreneur who founded QImaging in 1999, and sold it three years later for $20 million. Avigilon sold its first video surveillance products in 2007.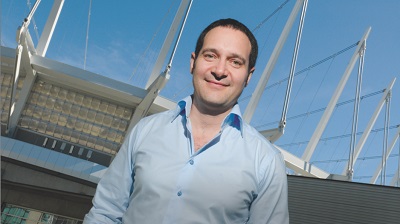 The system included an 11 MP camera and high-definition network video recording software. Since then, Avigilon has extended its range of cameras and has introduced 16 MP and 29 MP models in addition to video management software and analog encoders to integrate legacy equipment into new high-definition video surveillance systems.
"Nobody believed that Alexander could deliver the high quality of image at a competitive price. He innovated like crazy and was able to deliver," stated Brent Holliday, CEO of Garibaldi Capital Advisors, in an account in Business Vancouver.
By John P. Desmond, AI Trends Editor
Next in Series: A look at a selection of AI startups based in and around Vancouver