Sponsored by:
Recorded on November 13, 2018, 10 am to 10:30 am EST
AI – and machine learning in partcular – are set to have transformative effects on the way we work, learn and interact with others. In fact, in a recent 451 Research survey of enterprise tech decision makers, 97% of respondents believe AI will have between a slight and significant impact on society in the next two years, with 71% believing it to have a significant or moderate impact. But where will the impact be felt? Will the overall impact be positive? In this webinar, Research Vice President Nick Patience of 451 Research will discuss the use cases, business benefits and barriers to adoption being felt by enterprises around the world, based on his most recent survey.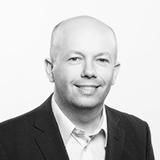 Nick Patience, Founder & Research Vice President – Software, 451 Research
Nick Patience is 451 Research's lead analyst for AI and machine learning, an area he has been researching since 2001. He is part of the company's Data, AI & Data, AI and Analytics research channel but also works across the entire research team to uncover and understand use cases for machine learning.
Nick has a long background in research into how applications can take advantage of data – in particular unstructured data – using AI and machine learning. He is a cofounder of 451 Research and rejoined the team in 2015 after almost three years running product marketing at machine learning-driven eDiscovery and information governance software company Recommind (now part of OpenText). He has held various senior management roles at 451 Research in both in New York and London since 1999.
Prior to starting 451 Research, Nick was a financial and technology journalist with ComputerWire (now part of Datamonitor) in London and New York. Nick has a master's degree in computing science from the University of London, and a BA in Philosophy and Music from Middlesex University.