Sponsored by:
Recorded on November 27, 2018, 1 pm to 1:30 pm EST

The next five years in healthcare will continue to focus on the adoption of disruptive and innovative technologies such as artificial intelligence and machine learning, which will drive digital transformation forward at a rapid pace. While AI has experienced over-hyped promised and the health industry has taken a cautious approach to the use of AI technologies, progress is genuinely being made today. This webinar will highlight 3 AI predictions from IDC Health Insights' Top 10 predictions for 2019 and identify relevant AI use cases for digital transformation.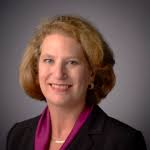 Lynne Dunbrack, Vice President of Research, IDC
Lynne Dunbrack is Research Vice President for IDC Health Insights responsible for the research operations for IDC Health Insights. She manages a group of analysts who provide research-based advisory and consulting services for payers, providers, accountable care organizations, IT service providers, and the IT suppliers that serve those markets.  Lynne also leads the IDC Health Insights' Connected Health IT Strategies program. Specific areas of Lynne's in-depth coverage include mobile, constituency engagement, interoperability, health information exchange, privacy, and security.  Technology coverage areas include clinical mobility (physician facing) and mobile health (consumer facing), health information exchange, end-to-end remote patient health monitoring for health , wellness and chronic conditions, Internet of Things (IoT), personal health records and member, patient, provider portals, kiosks, videoconferencing and online care, unified communications, aging in place, and social.
Lynne's twitter handle is @ldunbrack and she blogs in the IDC Community (http://idc-insights-community.com/health).