AI Trends recently interviewed Andy Peart, CMO of Artificial Solutions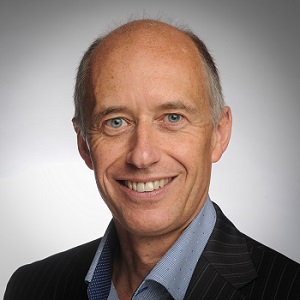 Andy, can you tell our readers a bit about Artificial Solutions and the clients you work with?
Absolutely. We are a specialist in Natural Language Interaction (NLI), a form of artificial intelligence that enables people to speak naturally and conversationally to applications and services running on computers, mobiles, wearables and other electronic devices.
As the architects behind Teneo, the world's only independent AI platform created exclusively for the enterprise, we allow companies to create applications that interact with users in a natural and realistic way. For businesses, this delivers a sophisticated capability without the need for extensive development effort and time, because Teneo automates many of the processes that make developing AI applications so resource-intensive.
With Teneo, customers can talk to their technology just as if it was another human, and receive an intelligent response. Teneo remembers past conversations, and can change subject course without forgetting its original intent. It easily remembers a user's preferences from one interaction to the next – an area where even most humans struggle!
Teneo currently operates in 35 languages, and offers the largest body of natural language intelligence, built on the billions of human/machine conversations it has culled over the last ten years.
We work with clients all over the world, most of which are large global enterprises that represent a wide range of industries including finance, retail, telecommunications, travel and leisure.
Can you share Artificial Solutions' vision and ongoing strategy?
Our vision is to make technology think. In today's on-demand world, a flawless experience between users and applications is absolutely critical, and a fundamental part of achieving this is to ensure the application understands the user's natural language – however, whenever or wherever it is used.
Understanding is only half the story though, because consumers also expect technology to be able to meet their needs accurately, in real-time. Artificial Solutions enables enterprises to deliver this experience faster, using fewer resources than any other product on the market.
I understand you use machine learning technology, but that typically requires very large amounts of data. Yet, I understand that you can extrapolate from just a few examples of a typical user request. How do you do that?
We do use machine learning to build, amongst other things, the Teneo Language Resources, which currently represent 35 languages and are based on over one billion human/machine conversations gathered over the last decade. Using machine learning, we map the relationships and connections between words and conversations. This unique corpus of knowledge is then packaged into Teneo, and it allows non-specialists to rapidly build sophisticated NLI solutions.
Machine learning also supports various operations within Teneo Studio, which is the component of the Teneo platform where a graphical approach is used to build NLI solutions. This allows Teneo to take a couple of representative queries and then build the underlying language flows so that when deployed, a user can ask the same question in multiple ways.
In other words, we've already made use of large volumes of conversational data to build word associations into the Teneo Language Resources. So when a developer comes to build a new NLI solution, these large volumes are not needed. Also, Teneo has been developed as an extremely open solution – for example the underlying language rules created by Teneo are human-readable, allowing developers to easily tweak rules as needed.
You mentioned that you support 35 languages. Is each language added by a company an independent effort?
Because of the way we deploy Teneo solutions, it is easy for any developer or company to build solutions that actually 'think in the native language' and to then add further languages as required. So while our customers may bring new options or requirements to us, it isn't an independent effort or a need to start from scratch to build a new language application.
It's worth mentioning that our own unique heritage at Artificial Solutions has led to our expertise in AI across multiple languages. We initially grew as a European company supporting large, enterprise clients who had cross-geography customer bases that spoke multiple languages. And because we've been doing this for so long, we have vast amounts of human/machine conversational data that, over the years, has helped build our Teneo Language Resources.
Can companies develop a chatbot or digital assistant internally with your tools, or do you have to assist them with professional services?
Absolutely, Teneo is designed to enable non-specialists to rapidly build conversational solutions.  When we designed Teneo, we wanted to take the highly complex process of building artificially intelligent conversational solutions and simplify it.
Of course, customers have a choice – for example, they might wish to do everything themselves and follow training of they go. In this case, we provide mentoring and consultancy as necessary. Others may wish to work with one of our partners that range from global systems integrators to specialist digital agencies. Alternatively, we also have our own professional services division that can build solutions using Teneo on behalf of our clients or provide mentoring and support to clients where necessary.
When the interaction is by voice, do you use internally developed speech recognition?
Automatic Speech Recognition – or ASR – converts spoken words to text and is often used in applications such as voice dialing and dictation tools, though it doesn't have human-like intelligence. It can't for example qualify a question by asking for more information. It can't remember. It can't search other information sources for information. In other words, it's not able to deliver intelligent solutions.
Our approach is to be ASR agnostic – we work with a range of providers and will support our clients in choosing and working with the most appropriate ASR for their deployment. It's important to recognize that NLI is very different from ASR. Our NLI technology offers so much more than simple "voice recognition" or "automatic speech recognition" tools; we like to say NLI adds true intelligence to voice commands.
Are there specific vertical industries, e.g., banks, where you have experience in creating natural language interfaces?
There are a number of verticals represented in the clients with whom we work including banks and fintech, telecoms, travel, leisure, retail, utilities and manufacturing, to name a few.
Teneo is a platform – an IDE if you like – that allows highly intelligent, conversational systems to be developed for a wide range of sectors, supporting multiple applications and channels. We build a wide range of solutions, everything from conversational UIs for consumer devices, to intelligent assistants for customer service, to conversational bots for messaging services.
There are many intelligent bot vendors in today's market. How do you differentiate yourself from the competition?
Most vendors build point solutions. Teneo is the only platform built as an end-to-end conversational development and analytics tool designed specifically for the enterprise.
What is on the horizon for AI, and what are you most excited about?
We predict that in the next eighteen months, most customer-facing businesses looking to thrive in today's digital transformation will utilize AI to engage customers with user-friendly, effective, natural language interfaces.
In the longer term, this will develop into a more complex ecosystem where different interfaces are able to interact with each other to provide a seamless experience for the customer. To do that, enterprises will need a technology that's fast and easy to use, and simultaneously works across devices and operating systems, in any language. This is a vision that Teneo already delivers.
I am excited to see this landscape unfold. The next 12-24 months promises to be a crucial time for AI, as the enterprise recognizes its value and seeks to make it a larger part of their customer offering.
A world in which our technology works smarter for us is an exciting world indeed!