Eliot Weinman, AI Trends Executive Editor and John Desmond, AI Trends Editor, recently had an opportunity to interview Martin Mrugal. As chief innovation officer at SAP North America, Marty Mrugal is responsible for SAP's innovation agenda in he U.S. including the Chief Customer Office, Solution Engineering, Industry and Value Engineering, and the Customer Center of Excellence (CoE) organizations. As the executive sponsor for SAP S/4HANA, Marty is responsible for the North American launch, customer adoption, and success of SAP's next generation computing platform. Since joining SAP in 1998, Marty has held a number of diverse management and executive leadership roles.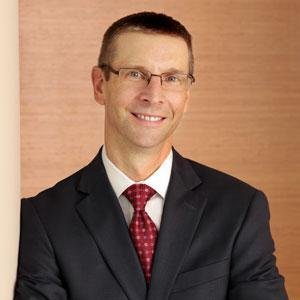 Q. What is SAP's strategic view of AI?
Marty: Our strategic view is to build an intelligent enterprise to unite the human expertise and digital insights. Thanks to the trust our customers have instilled in us, we have the largest pool of enterprise data in the world. We have a 45-year history of business innovation and operate in 190 countries. SAP innovations help 365,000 customers worldwide work together more efficiently and use business insight more effectively. We believe we are uniquely positioned to transform business with AI and neural networks, to understand all the information in real time and put decisions at the user's fingertips. Our architecture and data strategy enables us to drive AI into the enterprise.
Also, SAP Leonardo is our innovation platform. It can sit side by side existing applications and we are using it to embed AI into applications. This helps solve one of the big challenges in AI which is adoption. We are building AI into mission-critical applications to drive the intelligent enterprise.
editors note: SAP Machine Learning whitepaper
Q. Can you elaborate on the data you have?
Marty: Some 76% of the world's transaction revenue touches an SAP system, including ERP systems, mission-critical systems. For many clients, the system of record is SAP. They can now take that information into the intelligent enterprise and continuously improve.
Q. What is the update on the S/4HANA cloud release?
Marty: In 2017, we have made announcements around contextual analytics, machine learning, digital assistant capability for S/4HANA, which is our next-generation intelligent enterprise platform.
We now have 7,000 customers, which makes S/4HANA the fastest growing application in the history of the company, with adoption by large and small companies. It positions a company to take advantage of data, intelligence and next-generation analytics. It is a platform for innovation.
S/4 HANA can be deployed on premise, through the public cloud or through a private cloud.
Q. What are some innovative ways customers are applying AI?
Marty: BASF, the largest chemical producer in the world, has taken SAP Cash Application and applied it to increase efficiency in their finance organization by improving the collections process and improving cash flow for accounts receivable. With traditional applications, you can do an invoice matchup with a 40% average. With more intelligent algorithms, you might be able to get to 70%. Then they applied machine learning to finance and accounts receivable and it went to 90% plus. [Invoice matching refers to matching an invoice for payment.]
BASF will tell you to do it the old way in a rules-based environment is difficult. Rules get outdated; they are hard to maintain. With machine learning, you are continually applying new rules that are integrated into their finance suite.
We have a roadmap across our finance processes and applications, where we identify where machine learning can provide breakthrough innovation for our clients.
We call it Lights Out Finance. You can reduce the amount of keyboard typing or retyping to machine learning techniques applied to finance processes.
Q. Is that to automate the process to save time or to accelerate payment collection?
Marty: It's to improve the integrity, quality, efficiency of data. You no longer need so many accounts receivable resources to do manual intervention. You can start slowly and build up, as you determine your confidence level. Where do we have the highest degree of mesh? We concentrate there. When BASF got to 94% matching, it shocked them.
Q. What will be the impact on the BASF workforce?
Marty: It frees up resources to work on other projects. I compare the impact of AI and machine learning on people in the workforce to agriculture. In the 1800s, agriculture employed about 90% of US workers. By 1910, it was less than 20%. Today it's about 2% of the workforce working in agriculture. And just as innovation helped agriculture [to be as or more productive with fewer workers], there are now new opportunities for employment. I don't believe in the doomsday predictions about AI's impact on the workforce. We know that in every industrial revolution new types of jobs emerge while other types fade away. We must remember that we are in control and we can make wise choices when it comes to what we automate and how fast we automate it. One choice leaders must make is to use technology to amplify human potential – not diminish it.
Q. Are you positioning S/4HANA against cloud services offers from Google, Amazon, IBM and Microsoft?
Marty: We have an SAP Cloud Platform supporting our applications. Customers can build on that and partners can build on that, to complement the applications we deliver. When you think about that in relation to Google, Amazon and IBM, what separates us is that we are interoperable. We have a great partnership with Google for instance on shared libraries, such as in TensorFlow [an open source software library for dataflow programming].
The SAP Cloud Platform can run on Amazon (AWS), on IBM, on [Microsoft] Azure. Our platform is interoperable across those platforms; all those companies are partners of ours. It makes the partnerships stronger that we can interoperate.
We have opened up our APIs in order to expand our platform. Our clients want us to be an open platform, to integrate across our key suppliers, like Amazon and Google. So that's a big differentiation for us.
Q. Can you talk about another innovative application from a customer?
Marty: A lot of innovation with AI is happening around computer vision. We built an application, SAP Brand Impact, that analyzes the brand exposure in video and images by leveraging advanced computer vision techniques and AI. Traditionally, it has been a labor-intensive process to analyze video to identify brand air time and how many eyeballs viewed frames and segments, in order to calculate brand exposure.
We have taken that and applied computer vision so that you can take a soccer game broadcast, or a Formula One race, and quickly calculate the brand exposure. As a long-term SAP customer, Audi [automaker] got early access to the latest SAP solution to produce some statistics on media analysis workflow. We have also leveraged our partnership with NVIDIA on deep learning, and found the solution was extremely valuable to measure their brand exposure with a high level of accuracy.
editors note: see  the upcoming Nvidia & SAP webinar
For retail, we are also looking at video analysis of store shelves, in order to perform auto-replenishment when there is a stock out. We're working with a shoe company in China, the Aimickey Shoe Company, which is using machine learning to help customers design their own shoes. They can put on a virtual reality headset and see what the shoe will look like on their foot before they order it. The customer can do a 3D foot scan for the shoe size, select the color, and the shoes are delivered within a week. The shoe company then takes that ordering information to determine hot trends, accelerating their design process, and helping them to manage demand and forecasts.
We are also working with some clients on using AI for resume matching. We are finding that when you look at resumes, you have an inherent bias. When you start to use machine learning, you get continually better at it and can really minimize the bias around the screening process, in order to identify the best candidates. This has huge potential. We are working it into our success factors for human resources.
The long and short of it is we are really bullish on AI across the entire enterprise. We are selecting areas where we think it will have the biggest impact first, and working on those.
Q. What would you describe as the current AI blueprint at SAP? Is there any acquisition strategy?
Marty: We have built a culture of innovation here. We are a 45-year-old high tech company. Our products have come from organic innovation as well as acquisitions. When I think of our blueprint going forward, I think of AI across industries. We look for repetitive, time-consuming tasks, where there are difficulties in business processes, where there is excessive data.
Then we look for where there is real-time decision-making, where we can really increase performance. We talked about the Lights Out finance concept.
Another machine learning and deep learning area we are working on is natural language processing. We have built our own digital assistant, called SAP CoPilot, which will be our digital assistant for the enterprise. You can say for example, show me the inventory for the Nike sneaker brand, and it will pull it up. It is under development. It will work on-premise as well as in the cloud. It will integrate with the Siri [from Apple] and Alexa [from Google] consumer natural language process systems. Right now users interact with it through computers; we are thinking about a hardware incarnation. We understand the enterprise, so our marriage with these companies works.
Thank you Marty!
This article is original to AI Trends and copyright © 2017, all rights reserved.