Former California litigator and now Intraspexion founder and CEO Nick Brestoff has been patenting deep learning software system patents in his company's pursuit of advancing the use of emerging technologies in the legal sector. AI Trends editor Jeff Orr recently chatted with Nick to get an update on the entrepreneur's progress and the state of AI adoption in legal.
Q: Nick, we interviewed you in the early days of Intraspexion back in 2016. If you can, please let our readers know how far the business has come since then.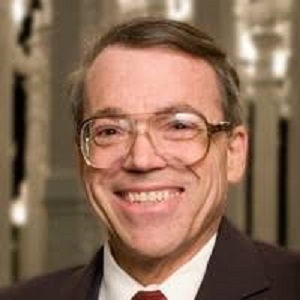 A: When I was editing Preventing Litigation: An Early Warning System to Get Big Value Out of Big Data, co-authored by famed computer scientist Bill Inmon, I saw deep learning and had space to only mention it in passing. I formed Intraspexion in August 2015 and went back to my engineering education at UCLA and Caltech, but without forgetting about a 38-year career as a California litigator. In June 2016, I read a federal court opinion (Bacom Global v. AT&T Mobility) showing that software system patents were viable with an "inventive concept," even after the U.S. Supreme Court decision in Alice v. CLS Bank.
Our concept was to use train deep learning models with labeled examples of text for either risks or rewards, and then look at an enterprise's batch of emails from every yesterday and provide an early warning to corporate legal personnel. So, we train deep learning models using factual allegations in specific types of litigation; then analyze enterprise emails and provide an early warning of the small number of emails (a tiny fraction of 1%) related to each risk.
We developed a patent-first strategy, which is contrary to a traditional product-first strategy. By the end of September 2017, we had filed for and obtained seven deep learning software system patents. We also recently filed an application for our eighth patent, which is the first U.S. patent to use blockchain to enable the formation of deep learning models.
Q: Tell us more about the patents that Intraspexion has developed.
A: The first category is general risk. The two patents there have the same title, "Using Classified Text and Deep Learning Algorithms to Identify Risk and Provide Early Warning."
The second category contains four patents, which are for special cases such as providing early warnings for contract defect ambiguities, product defects, entertainment and publishing risks including passing on what will become a blockbuster or greenlighting a project that no one wants to read or see, and medical risks of a missed or mistaken diagnosis.
The third category is for the opposite purpose, which is to identify a financial advantage such as a research and development tax credit and receive notice of supporting documentation.
The last category uses blockchain to enable the formation of a viable deep learning algorithm where the number of examples is small.
Q: How far has the legal industry come in terms of AI vs. the overall enterprise AI market?
A: The enterprise market is way ahead. For example, the Artificial Lawyer blog didn't publish its AL100 Directory of the best "AI in legal" vendors until August 13, 2018. Intraspexion is included in the category of Data Security & Legal Risk, and it's the only company there for Legal Risk.
Q: How do you differentiate your application from others in the market?
A: We provide a high level of ROI through litigation prevention by augmenting the work of corporate legal personnel. Our application envisions the formation of joint ventures to address a common problem and allows users to address high-value risks like the potential of violation of the Foreign Corrupt Practices Act, losses due to the theft of trade secrets, and threats of product liability litigation.
Thank you, Nick!
Editor's note: Join Nick Brestoff and panelists from Suffolk University's LIT Lab, InnoLegal Services PLLC, and Protorae Law PLLC at AI World's AI in Legal panel moderated by Foley & Lardner LLP on Tuesday, December 4, 2018 at the Boston World Trade Center.