by Dr. Sydney Savion
With the increasing computing power of computers to perform cognitive functions and the pressing need to bolster human emotional intelligence companies who draw on the symbiosis between the two will radically improve employee performance.
Humans have been making machines more intelligent for decades. Can machines via artificial intelligence make people more emotionally intelligent and improve performance?
In the film Ex Machina (2015), after winning a competition, computer programmer Caleb Smith arrives at the isolated mountain retreat of Nathan Bateman, the CEO of his software company, Blue Book to find that he will have to participate in a bizarre yet fascinating experiment in which he must interact with the world's first real artificial intelligence (AI), stored in Ava – a humanoid robot. Ava has already bested the Turing test. Nathan wants Caleb to judge whether Ava is truly capable of thought and consciousness and whether he can relate to Ava though she is artificial. He finds himself managing his emotions to cope with his emergent attraction to Ava. To his dismay the machine-Ava outwits him.
To survive the age of artificial intelligence,
humanity must "achieve symbiosis with machines" – Elon Musk
For more than two centuries AI has been steadily rising and changing as a topic of interest. It is founded on the claim that human intelligence can be so precisely described that a machine can be made to simulate it. Over the past three decades it has become of increasing popularity and importance to leaders. While few have a grasp on its influences given the speed of technological advancements the potential significance for the workplace can no longer be ignored.  Moreover companies have long struggled to strengthen employees Emotional Intelligence (EI). EI is most notably the capacity to be self-aware, manage one's feelings and emotions and those of others and use it to handle interpersonal relationships sensibly. The boundaries of human performance have been pushed using AI for astronauts, pilots, military personnel, disaster response teams, physicians and athletes to enhance their skills, knowledge and results. And EI has a powerful impact on employee behavior and professional performance. Why can't we reimagine pursuing the symbiosis of AI-EI to boost employee performance?
Ready or Not AI-EI Promising
Ready or not the application of AI-EI to solve and nudge employee performance to fuel a company's competitive advantage is promising. Mark Craemer of the University Consulting Alliance explains, "Most people say 20% or less of the decisions you make at work are emotional versus rational. In fact, we decide 100% of everything emotionally and then spend hours, weeks or months underpinning these decisions with logical justifications." EI is essential in all areas of your life. Having a heightened presence of self-awareness and empathy, engenders stronger relationships. According to a recent study, EI is responsible for 58% of employee job performance. Narrative Science found 80% of executives say AI makes employee more productive. Affective computing a field of AI in which startups are discovering ways to sense and monitor emotions to boost employee performance is taking root. AI trends has recently reported on the latest advancements:
Affective computing startups are entering the home with social robots like Jibo, Enlighted and Yanzi monitor employees' productivity and social interaction on the job putting sensors in conference rooms and personal desks to create the "quantified employee", and Humanyze captures data from wearable badges that use microphones to monitor the "tone of your voice and how frequently you are contributing in meetings," that's not all "hidden accelerometers measure your body language and track how often you push away from your desk."
Similar to Maslow's hierarchy of needs, AI-EI is becoming a tangible human need to optimally exist in the workplace. Which means leaders should take cues from viable leading trends in the marketplace and configure itself in a manner that builds EI talent capabilities to deliver business growth.
How can you start the pursuit?
Create a Learning Culture: Encourage continuous learning and promote that system of influence. Continuous learning motivates employees and fosters an environment of innovation and creativity.
Settle on EI Traits & AI solution: In his article for the Harvard Business Review, Goleman described the five key ingredients of EI he believes are essential to professional and leadership success: self-awareness, self-management, social awareness, and relationship management. Establish measures of success. Explore and select the affective computing solution geared towards sensing and emulating EI traits and has the data gathering, analytics and reporting capability simply monitor results.
Fortify with Virtual Simulations:
To evaluate and fortify outcomes design a virtual simulation (VS) technology- an immersive environment intended to simulate physical presence in places in the real or imagined worlds. To buttress affective computing, it can replicate sensory experiences (virtual taste, sight, smell, sound, touch). The military has been a proving ground for this type application. It uses VS for a range of activities, from IED training to analyzing military maneuvers and battlefield positions, to disaster-preparedness. VS allows employee's performance to be monitored, tracked and evaluated with the utmost detail. It's an appealing way to fortify learning.
Next Big Thing to Boost Employee Performance
Corporations spend an estimated $200 billion a year on the business of learning. Learning is a relatively lasting and positive change in knowledge, behavior or performance triggered by one's workplace experience. Technological advancements have reshaped the experience in the workplace for good. The demand for increased EI remains a perennial issue for leaders. Now with the advancements in affective computing to perceive environments and monitor emotions the pursuit of AI-EI symbiosis is viable and is the next big thing to radically boost employee performance. Moreover, it is inevitable if a company desires to forge differentiation and maintain a competitive edge in the marketplace.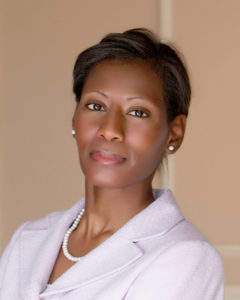 This article is © copyright 2016 by Dr. Sydney Savion, Head of the Center for Analytics, Performance & Information at Dell EMC Education Services, where she is charged with shaping the global learning strategy and aligning learning analytics and people development with the business goals of the organization. Throughout her dynamic career she has created and executed strategies for fostering a learning culture and a high-impact learning organization.
Linkedin: Dr. Sydney Savion
Twitter: @drsydneysavion